Georgia Regional Convention of NA 39
SEE YOU AT GRCNA 39!   February 20-23, 2020
GRCNA Needs You!  For The
GRCNA  39 Auction
The Saturday night auction has become an annual tradition at GRCNA -a unique, sometimes chaotic, always fun event where you can find NA – Related Treasures to bid on and WIN!
These treasures are donated by recovering addicts just like YOU! Things like…NA tee shirts NA mugs
Old or Special Editions of NA literature, NA convention memorabilia
Other NA-related items
If you have auction items to donate for the GRCNA 39 Auction,
– Get them to any member of the CPP in your Area,
– OR bring or send them to a Region Meeting (where the CPP
meets at 10:00 a.m. on Saturday),
– Call Steve P. at (470) 216-1041
OR email Steve P. at
[email protected]
to make other arrangements!
You may also email all members of the CPP at
[email protected]
THANK YOU!
---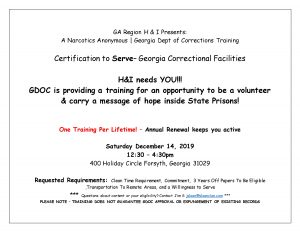 ---
NEW GROUPS IN EAST END AREA
WE ARE GROWING !!!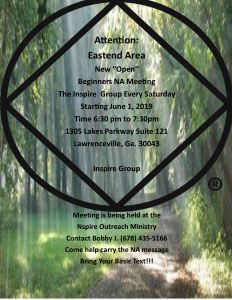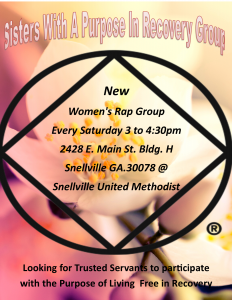 ---
A Touch of Hope
         Gran Recovery Center      
         115 Kirkland Road, Apt F
          Covington, GA 30016
_______________________________________
To submit an Event to the EEASCNA Events Calendar :
You May submit Your Event Electronically Online by

Clicking HERE to Submit Your Event Online!
OR Download The Paper Event Submission Form Below
Once Completed, Give To Your GSR to Take to ASC or attach PDF & E-MAIL to [email protected]