East End Area Service Committee Nominations are open through 
November Area Service Committee Meeting
on  November 4th, 2018.  If you are interested in standing for an 
Open Position talk with your GSR about being nominated and  come to the next ASC Meeting On September 2, 2018.
—————————————————————–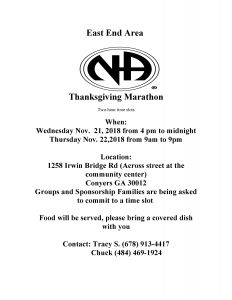 FarFrumUsin Holiday Party  flyer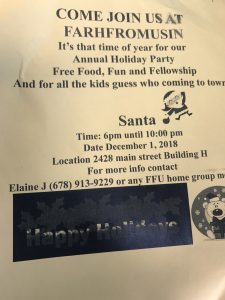 NEW GROUPS IN EAST END AREA!
WE ARE GROWING !!!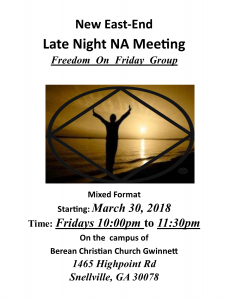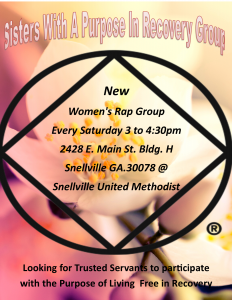 A Touch of Hope
         Gran Recovery Center      
         115 Kirkland Road, Apt F
          Covington, GA 30016
_______________________________________
To submit an Event to the EEASCNA Events Calendar :
You May submit Your Event Electronically Online by

Clicking HERE to Submit Your Event Online!
OR Download The Paper Event Submission Form Below
Once Completed, Give To Your GSR to Take to ASC or attach PDF & E-MAIL to [email protected]